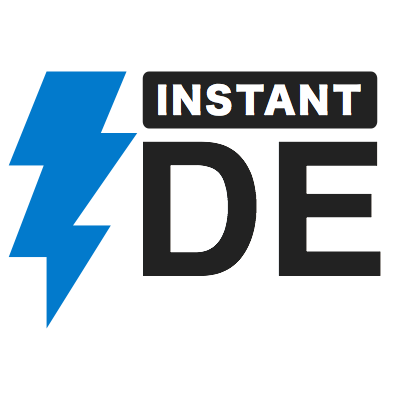 It's been a busy couple of months to say the least, but I have some exciting new tools and features to show for it! So without further ado let's get straight to it…
Instant IDE And The Instant IDE Manager Plugin
Last month we started beta testing my latest dev tool called Instant IDE. This is a powerful web-based development environment that works completely outside/independent of WordPress, giving you full control over your WP-powered websites. It's actually so independent that you can use it on ANY website, not just those running WordPress. Having said that, our target market has always been WordPress freelance developers and that hasn't changed with Instant IDE. And that's where the Instant IDE Manager Plugin comes in.
The Instant IDE Manager Plugin is actually the "vessel" that we'll be distributing Instant IDE, as well as the means by which we push out auto-updates and allow easy install/uninstall capability. So the IDE itself is the focal point of the product, but the Manager Plugin really makes using it that much more intuitive.
To learn more about Instant IDE and the Instant IDE Manager Plugin checkout the main product page HERE.
And you can see this exciting new dev tool in action below:
Dynamik Website Builder 2.3.0 Update = MUCH More Intuitive Customization
For quite some time there have been requests for Dynamik to receive the ability to implement its options in a more intuitive manor. Yet because of the many ways in which Dynamik allows such custom design control it was difficult to find a solution that not only executed on the idea, but allowed for the FULL functionality of Dynamik to remain in play. So recently I decided to work with some iFrame preview ideas to see what I could come up with.
Pretty quickly it became apparent that this was a great "best of both worlds" kind of solution! Not exactly "real-time" changes, but close to it, this new Site Preview feature allows you to tweak ALL of the styles, and in the way you're used to, while never leaving the page to see the changes. Simply click the save button, or even better just use the new cmd/s keyboard combo, and Dynamik will automatically refresh the Site Preview window, revealing the latest design state of your site. And what's great is that you have the same functionality on the Custom Options page as well! So tweaking a Custom Hook Box position or content or editing a template file, or even your custom CSS/PHP/JS code, will reveal the updated changes the moment you save them!
Check out this new Dynamik feature below:
A Note To Current Members…
Dynamik users can go ahead and update to 2.3.0 and check it out now!
Cobalt All Access members will be able to access not only this new Dynamik update, but Instant IDE as well!
All members can upgrade to Cobalt All Access at any time through their "My Account" page to gain access to ALL of our tools, including Instant IDE, or you can always just purchase Instant IDE by itself.
Follow & Share: