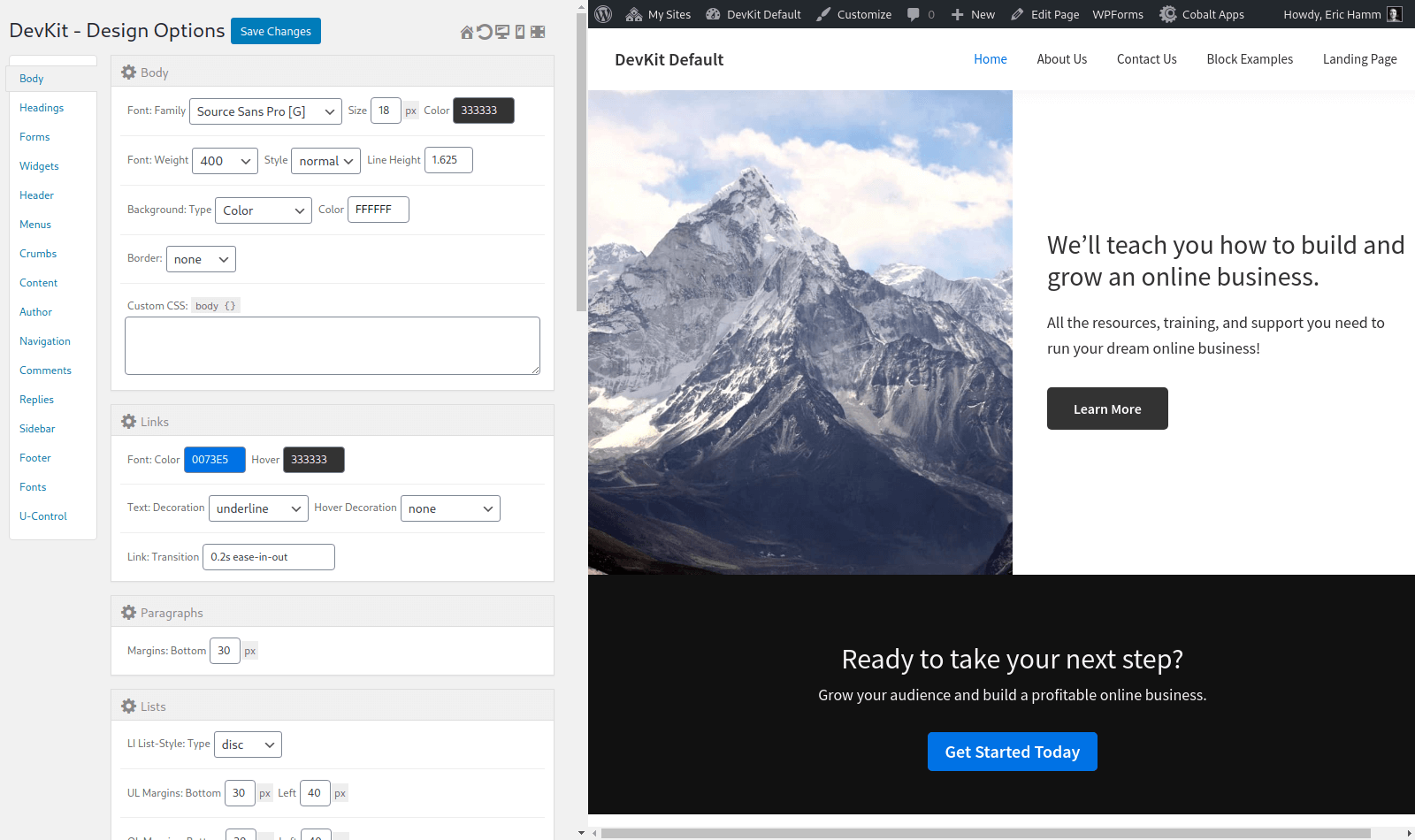 Genesis DevKit Plugin
Your WordPress Web Design Toolkit for Genesis powered websites.
The Right Tool For The Job
Genesis DevKit provides you with all you need to create and customize professional Genesis-powered WordPress websites.
---
Spend less time coding and more time making your website pixel perfect!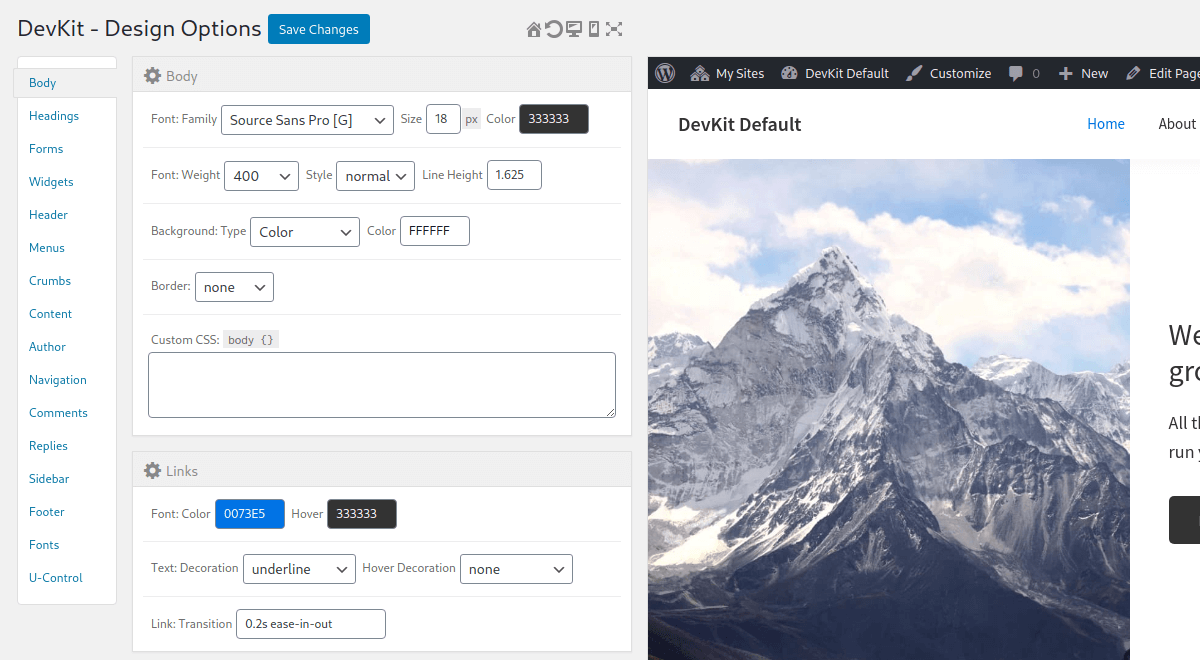 ---
Add styles, functions, and scripts to your site and fear code no more!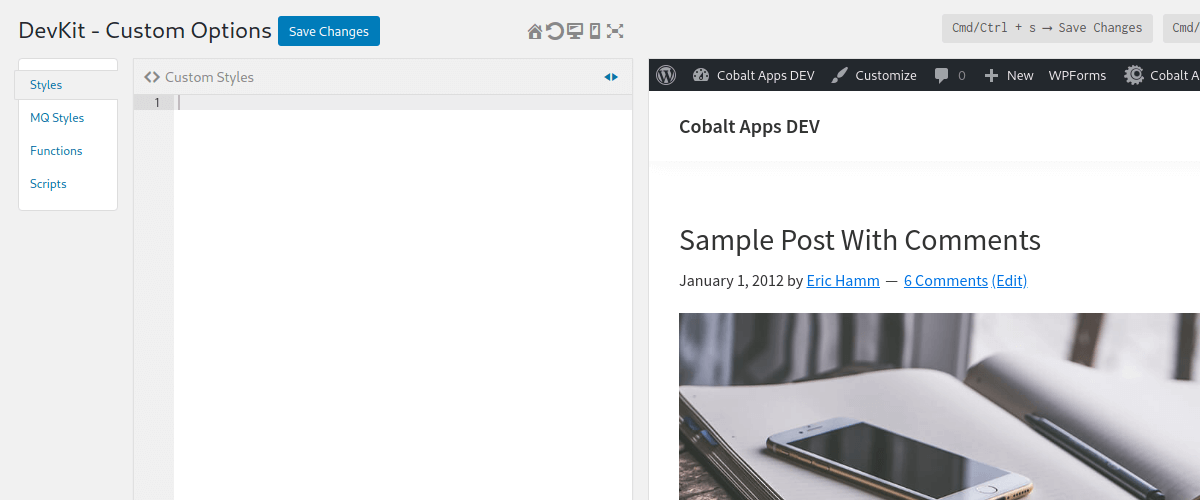 ---
Have full access to your active Genesis Child Theme files and folders.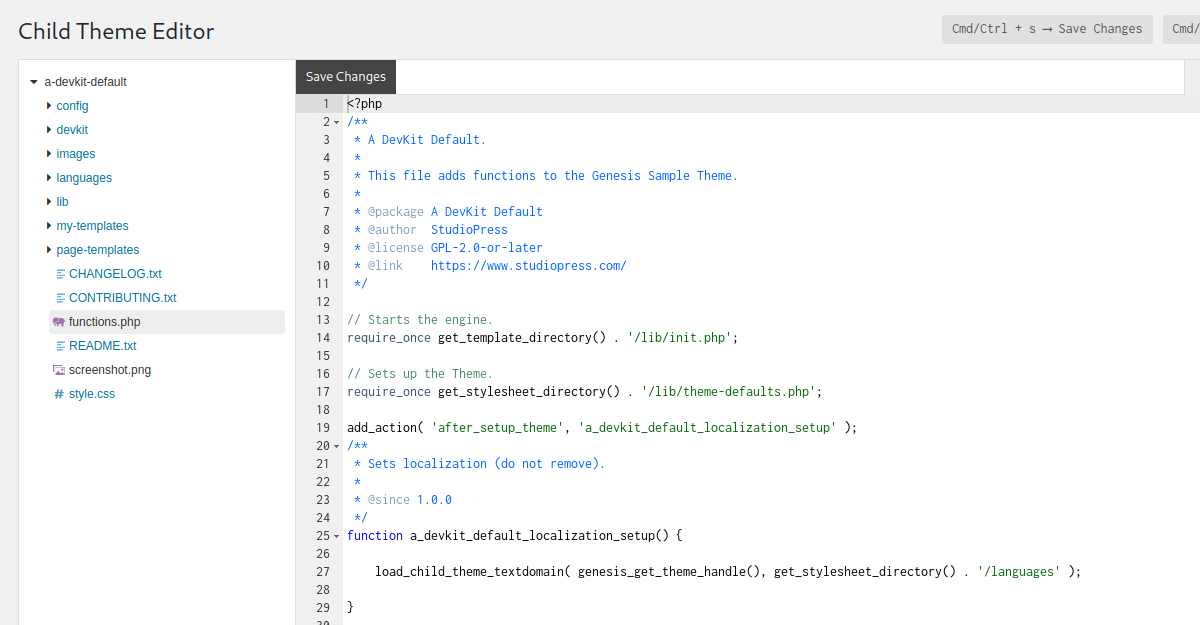 ---
Upload, rename, and delete custom images inside your active Child Theme.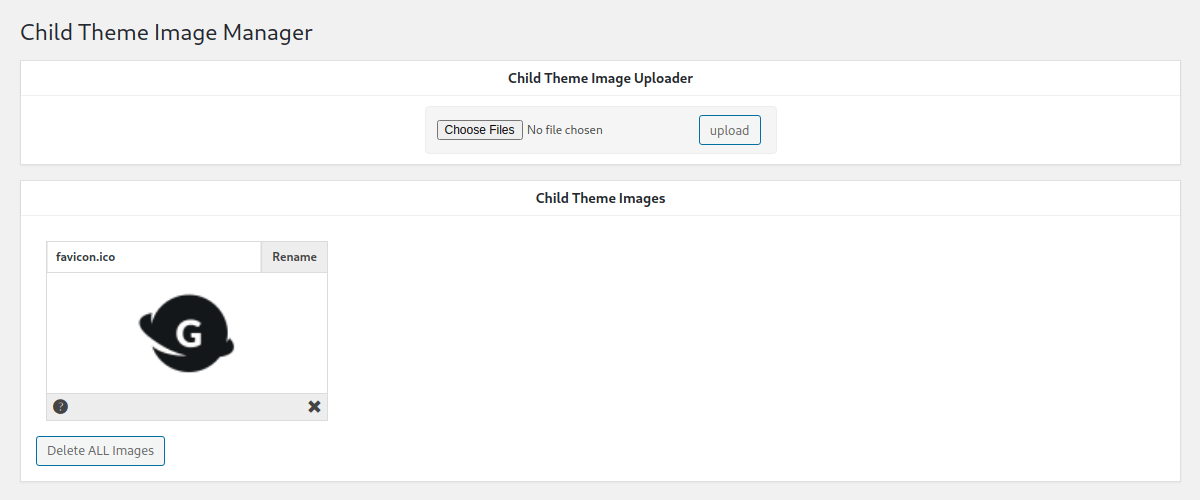 ---
Create and clone custom Genesis Child Themes with a few simple clicks.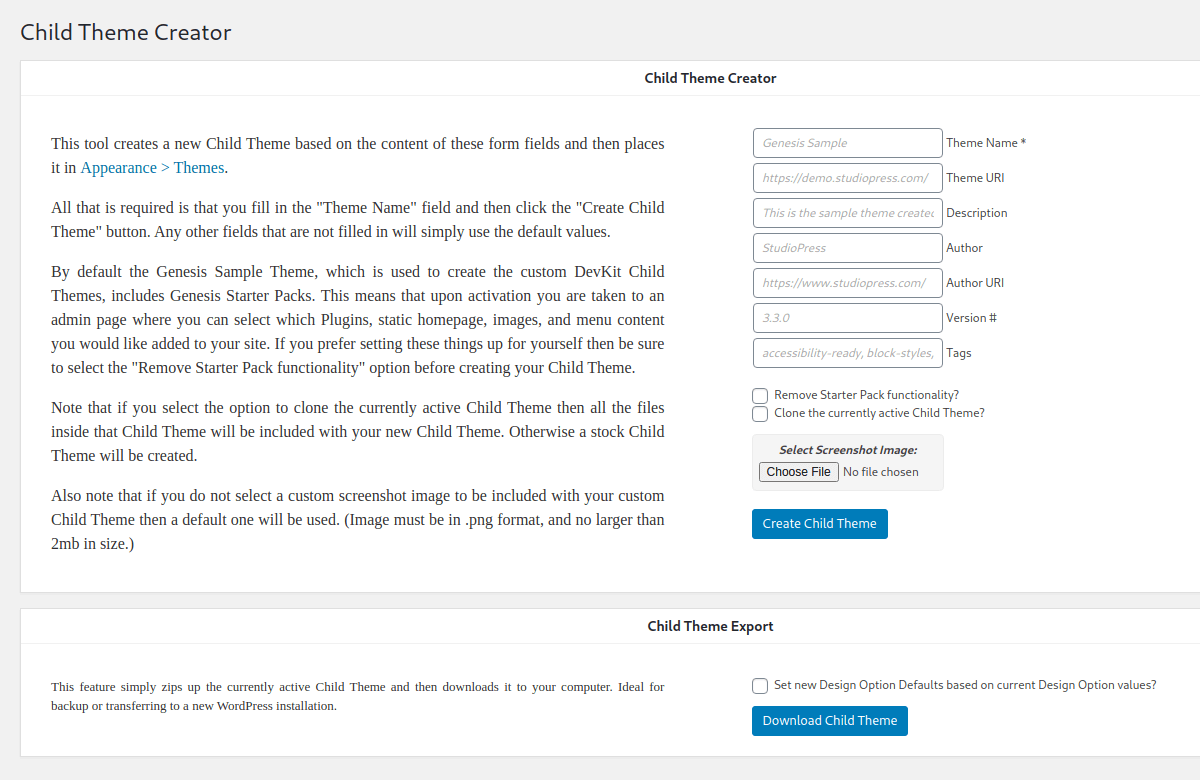 ---
Start your design from scratch or install one of several premium DevKit Themes (included with DevKit).
Genesis DevKit is a WordPress Plugin that was specifically developed to provide professional grade Genesis Website customization through hundreds of point-n-click design options, as well as intuitive custom coding tools. It provides the best of both worlds by creating custom Genesis Child Themes using WordPress best practices, while at the same time offering full design control that almost any WordPress user can master.
See Genesis DevKit In Action!
Get Genesis DevKit Now!
Genesis DevKit Plugin
1 Year of Support & Updates
Yearly Subscription
Activate Unlimited Sites!
Premium DevKit Themes Included
Genesis DevKit Lifetime
Lifetime Support & Updates
One-Time Purchase
Activate Unlimited Sites!
Premium DevKit Themes Included
About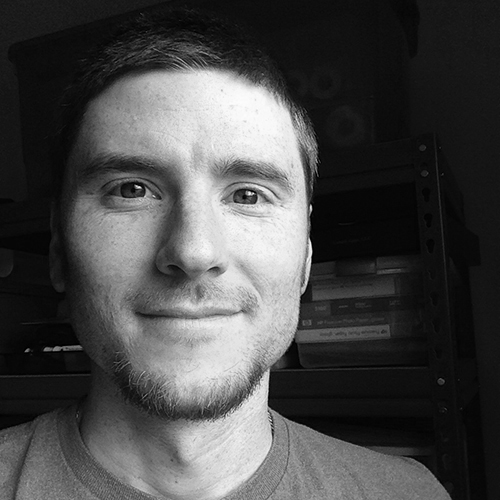 The Genesis DevKit Plugin is a Premium WordPress DEV Tool that is developed, sold, supported, and updated by yours truly. I've been in the WordPress software game for over a decade now and thoroughly enjoy meeting the unique needs of the Freelance WordPress Web Designer and Developer.
With Genesis DevKit I am able to offer a website customization Plugin that allows non-coders to create attractive and functional websites, while still providing the seasoned freelancer with all the tools necessary for the most complex client sites. WordPress is by far the most popular and accessible website platform around, and Genesis is an excellent choice for a WordPress Theme Framework. Now just add Genesis DevKit to that dynamic duo and you have a truly unstoppable website creating toolkit!