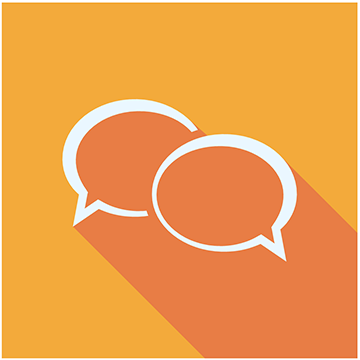 We've used vBulletin forum software for our community for many years now and have overall been satisfied with its functionality and refinement. This post is not meant to bash vBulletin Forum software, but to simply explain why we're moving away from vBulletin and over to the bbPress WordPress forum Plugin.
Moving Away From vBulletin
First, let me explain the reason for moving away from vBulletin. For one, it's not actually integrated into WordPress and there are few reliable solutions for attempting to accomplish this task. And without WP integration you run into complexities for both Cobalt Apps and our members. From having to register a separate account for the forum after purchasing our products to not knowing which accounts are linked from WordPress to vBulletin, it's simply not ideal. Also, without WP integration that means we don't have Easy Digital Downloads integration (our e-commerce solution) which results in a much more difficult time preventing unwanted registered users (i.e.. bots, trolls, spammers, etc…) And of course this also means security is not as strong either, which is very important to us.
Another big reason for the move is that vBulletin updates are a real pain! Not necessarily difficult (once you've done it a dozen times over the years), but it's a bit more involved than I think these kinds of updates should be. With bbPress you simply click a button and WP magic does it's thing, just like updating any other WordPress Plugin.
Finally, with vBulletin we just keep running into functionality that either doesn't work as it should or simply confuses our members or our moderators. We just want a place where our members can post question or share their insights without problems. We want a forum that connects our community on a basic level, without all the bells and whistles.
Enter bbPress…
So now we've implemented bbPress, added a few notable Plugins to add some necessary functionality (such as attachment capability, rich text editor, EDD integration, etc…), and are fully committed to make this our primary Community Forum solution. So what does this mean for our members?
First, this means that if you have a Cobalt Apps account and own an active license for any of our premium products then you already have access to any of the bbPress forums associated with the products you own. This also means that the forum functionality has become a lot simpler, for better or for worse. Please note, however, that we're dedicated to making this forum solution work, which means that if there are notable refinements that we can make to help this work for our members we're happy to oblige. So just speak up if you have some helpful tips or suggestions for this new forum!
And for us, once we get all the "bugs" worked out of the new system, we can spend more time interacting with the community and less time dealing with forum hiccups.
A Community Forum
One final note for those who may not be totally familiar with the purpose of this forum. This is a "Community Forum", not our official means by which we provide Cobalt Apps Product Support. If you need to connect directly with our support team regarding an issue or question you have about one of our products you've purchased then you can do so by using the contact form located at the bottom of your "My Account" page. Otherwise, for connecting with other members in our community, asking questions, sharing insights, and showing off your latest work, these forums are the way to go.
What About The Old Forum?
Regarding the vBulletin forum, I will be locking it down very soon, preventing new registration or posting, but allowing for future reference. There's a lot of great information on that forum so I want to make it available to our members moving forward, but it simply will not be active.
I know this will be a bit of a transition for some of our members so I just wanted to say that we appreciate your patience and hope to make any necessary adjustments to this new forum solution in the weeks and months ahead. But for now, let's start the conversation anew…
Regards,
Eric Hamm
Follow & Share: