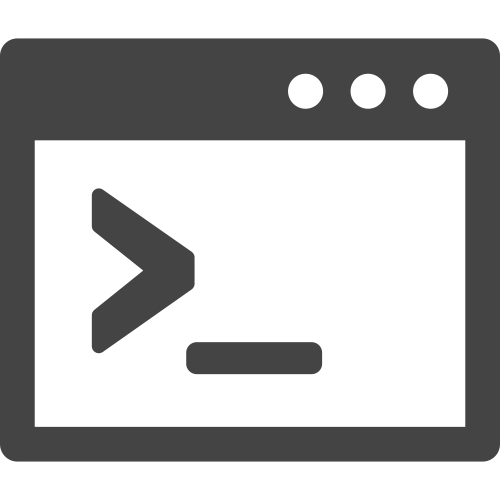 That's a BIG claim, I know, and not one I take lightly. Genesis is one of the most prominent and trusted WP Theme Frameworks out there today with a massive following of both users and 3rd party developers. I've been one of such developers for several years now and am keenly aware of the needs of both newcomers and seasoned freelancers alike. It's a passion of mine, if not a bit of an obsession. 🙂
For years now we've proudly provided freelance WP Developers with Dynamik Website Builder, a unique Genesis Child Theme to help empower a much wider Genesis user-base. However I've wanted to refine that focus even more and offer something specifically tailored for Genesis Child Theme development. A Plugin that provides a wide array of Genesis users with the ability to harness the power of this amazing Framework Theme without having to spend all their time hacking away at a code editor (or even having to know how to do such a thing). And this is where Genesis DevKit came into being.
Over the past year or so I've been playing with various DEV Plugin ideas that allow you to fully customize a Child Theme without making that theme dependent on the Plugin itself. With Dynamik you can always export your design as a standalone Child Theme, but I wanted something that was always independent of the design and therefore able to be deactivated when it was no longer needed for the design process. Yet I also wanted to ensure that at anytime in the future, if such a tool was once again needed to continue the customization process you could just re-activate it and hit the ground running.
Recently I released our first DevKit Plugin, Freelancer DevKit, which provides this kind of intuitive DEV capability for our own in-house WP Framework Theme called "Freelancer". But even before that Plugin idea hit my code editor this Genesis DevKit version was a certainty on the horizon. The bulk of our users have always been Genesis Framework developers and Dynamik has always been our flagship product, so I knew it was time to bring this fresh take on Freelance WordPress Development into the Genesis arena. So I'm very proud to make it available to you today and continue our goal of providing the best WP DEV tools possible!
Some Key Features Found In Genesis DevKit
Right off the bat you'll notice that Genesis DevKit starts you off with the all new Genesis Sample Child Theme with the completely re-designed, mobile first Genesis Sample Theme Stylesheet. This ensures that you're not only working with the most up-to-date design practices, but that you're taking full advantage of all the goodies found in the Genesis Framework!
Speaking of mobile first responsive design, Genesis DevKit provides powerful design features that make taking this mobile-friendly development method a breeze! From the device-specific design options to the preview window that reflects the device-size you're designing for, Genesis DevKit is much more that a bunch of point-n-click controls.
When it comes to point-n-click control you'll find that both sweeping changes and pin-point design are provided by the DevKit system.
And the final product (or at any point in the design process) is a professional-grade, hard-coded, fully independent Genesis Child Theme ready for whatever you need it for!
For a basic introduction of Genesis DevKit be sure to check out the following screencast:
How Does Genesis DevKit Compare To Dynamik?
This is going to be a common question, especially for those already using our Dynamik Website Builder. And though I'll give it a go, it's really not an easy one to accurately address as it's going to depend a lot on the end-user. Having said that here's my take on the subject…
The most obvious difference is that Dynamik is a Child Theme and DevKit is a Plugin. They both house hundreds of no-coding design options as well as provide solid custom coding capability, but Dynamik essentially has our Extender Plugin built right in while DevKit does not and instead is simply setup to work perfectly with our Extender Pro Plugin if those kinds of extra features are needed. The difference is that with Dynamik those Extender features will be included in exported Child Themes while with DevKit they will not, yet with DevKit and Extender Pro you also have the advantage of being able to use Extender Pro with up to 6 different popular Theme Frameworks and not be theme dependent when it comes to those "extra" customizations.
Dynamik uses its own default design while Genesis DevKit starts you off with the latest Genesis Sample Theme design, and though Dynamik provides some nice unique Design Options (including a great "Skin" system to compartmentalize such designs) DevKit provides a bit more depth in its Design Option set, making fine-tuning through point-n-click even more powerful. And though Dynamik has Extender built-in, DevKit is priced in such a way as to make the DevKit/Extender  combo the same price (or actually cheaper if you go for our all new Cobalt Power Pack bundle which costs the same as Dynamik, but includes both Genesis DevKit and Freelancer DevKit as well as Extender Pro).
So there are quite a few differences, but it still depends on your needs and preferences. At the end of the day both will provide you with a solid Genesis Child Theme development toolkit at a great value, both providing professional-grade, hard-coded, fully independent Genesis Child Themes for all your Genesis-powered DEV projects!
For more on this comparison be sure to check out the following screencast:
Cobalt Power Pack!
For those interested in purchasing the Genesis DevKit Plugin you'll find it to be an awesome value right off the bat, but if you'd like the ultimate point-n-click developer bundle then look no further than the Cobalt Power Pack! This not only includes BOTH of our DevKit Plugins so you can work with both Genesis AND our Freelancer Framework, but our Extender Pro Plugin is included as well, all for a rock solid value! Also note that if you already own either Extender Pro or Freelancer DevKit you can upgrade to Cobalt Power Pack through your "My Account" page and only pay the difference!
Either way, if you're a Genesis Framework user and want the best Genesis point-n-click design tool around then look no further than Genesis DevKit! I'm confident you'll find it to be a huge asset to your Genesis Freelance endeavors!!
Follow & Share: