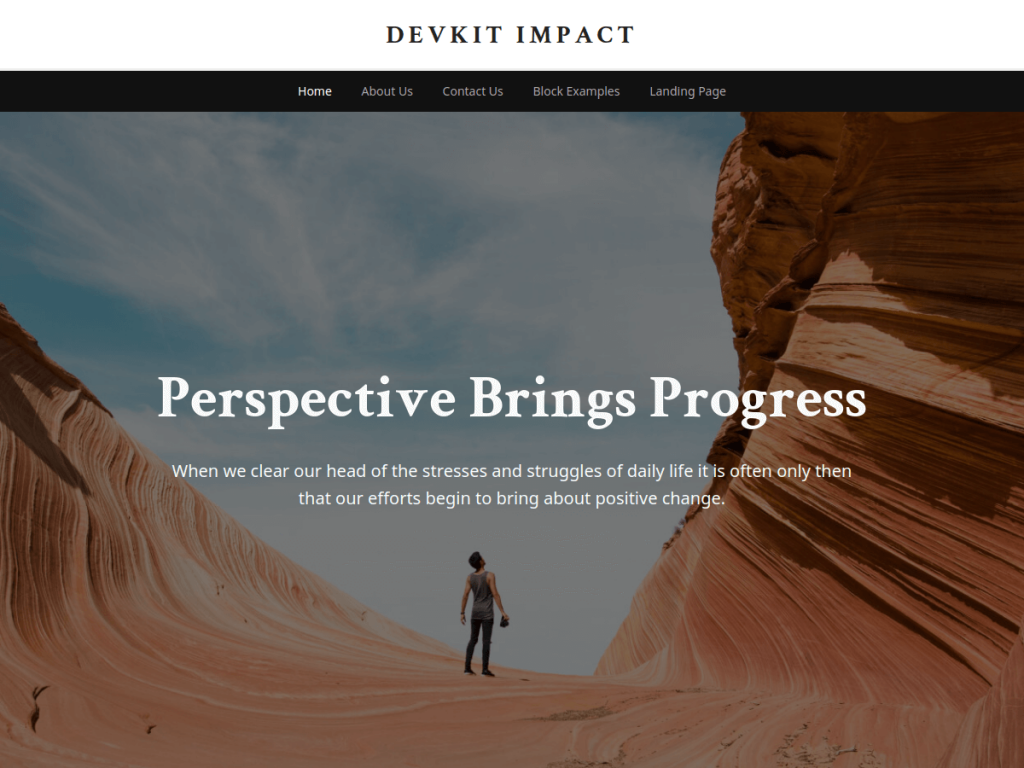 Just released is an all new Genesis Child Theme created by and for the Genesis DevKit Plugin called DevKit Impact. This is the fourth premium Genesis Child Theme now included with the Genesis DevKit Plugin which not only provides a professional look and feel and utilizes the WordPress Block Editor for the homepage design, but can be fully customized by the hundreds of point-n-click design controls provided by Genesis DevKit.
If you already own the Genesis DevKit Plugin then, once logged into your CobaltApps.com account, you should be able to download these Premium Genesis Child Themes on the Genesis DevKit Pricing Page. If you don't currently own Genesis DevKit or are unfamiliar with it then I would strongly suggest checking it out. For those who develop websites and themes using the Genesis Framework this Plugin is a huge time saver that allows you to create professional, best practice focused Genesis Child Themes with little to no coding knowledge required. I know and love to code and still prefer creating sites with DevKit than with pure coding. It's just that much faster, allowing me to focus on other things that more tedious customization would not allow.
So be sure to checkout DevKit Impact, either the Docs Page or the Demo Site.
Follow & Share: