A Foundational Child Theme Development Tool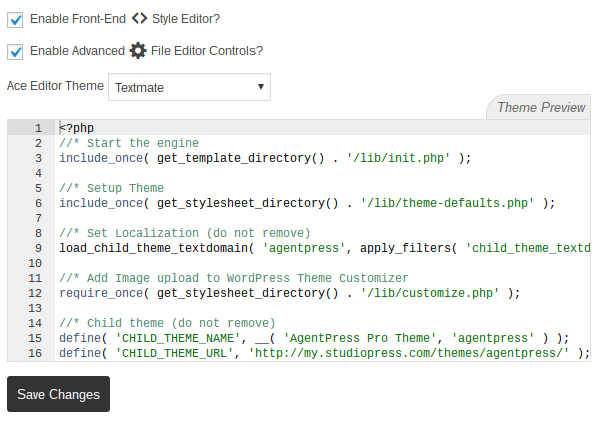 The Child Themer Plugin is a powerful Child Theme development tool that provides professional custom coding tools as well as a super simple solution for creating your own custom WordPress Child Themes.
Many of the popular Theme Frameworks are supported, with more being added as they are requested. From the Genesis Framework to Beaver Builder Theme to GeneratePress, the Latest Default WordPress Themes and more, Child Themer provides you with a solid foundation to build professional WordPress websites the right way!
See full list of currently supported themes HERE.
Custom Coding Your Child Theme Like A Pro

With the Child Theme File Editor you gain full access to your active Child Theme files and folders, providing you with the powerful Ace Editor to customize any php, js, css, txt, or md file present. And with ajax save requiring no page refresh, direct editing of the files (no database interaction), find/replace search, parse-error protection (preventing you from "breaking" your site with bad code), and even the ability to choose your own custom syntax highlighting theme, you'll quickly find yourself using your WP Dashboard like a full-blown child theme development environment!
File Editor Features:
Full Ace Editor Integration
Access To All Child Theme Files
Direct Editing of Any CSS, PHP, JS, TXT, & MD File
Ability To Use Custom Ace Editor Syntax Themes
Create & Delete Files & Folders Inside Your Child Theme
Find/Replace Search For Efficient Code Manipulation
Ace Editor "Snippets" Functionality For Faster Code Creation
Parse-Error Protection To Ensure Clean And Reliable Code
Real-Time Style Changes With The Front-End Style Editor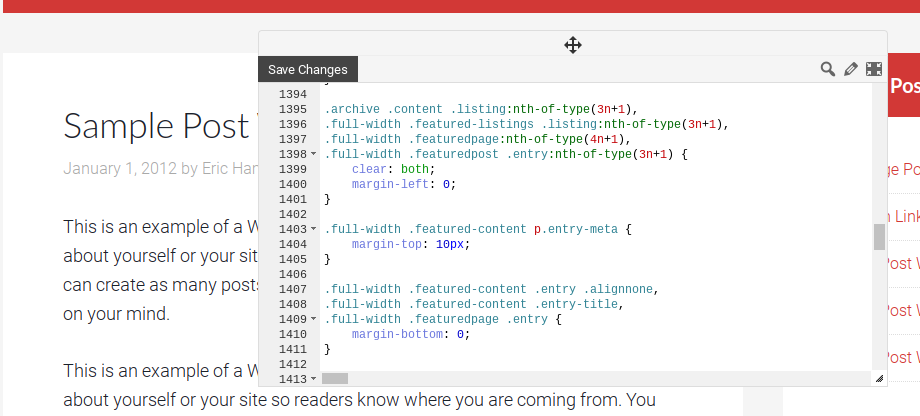 When it's time to start customizing your Child Theme's stylesheet you'll quickly find the Child Themer Front-End Style Editor indispensable! With all the features found in the back-end File Editor tool, you also enjoy an intuitive real-time styling experience with each tap of your keyboard updating your site's design on the fly. And when you want to just play around with some CSS ideas, maybe utilizing your browser's inspector tool (i.e.. Firebug) you can take advantage of the "CSS Sandbox" feature that provides a blank editor for the same real-time style changes without any distractions!
Creating Custom Child Themes Just Got Easier!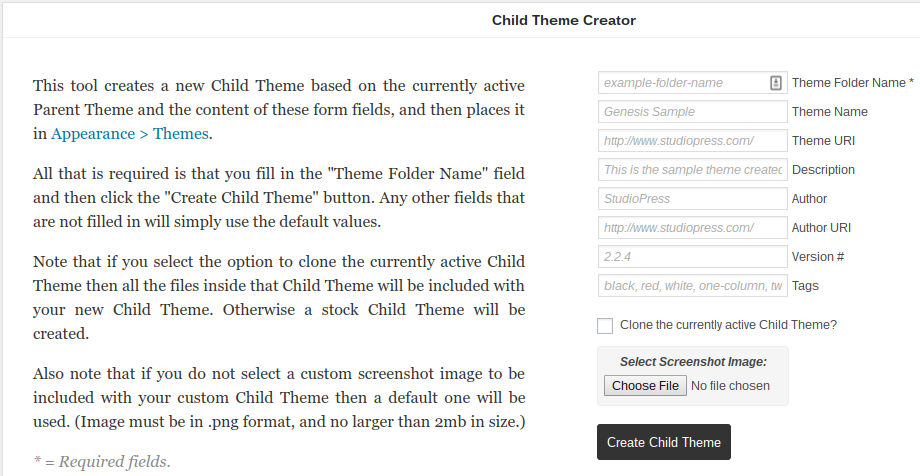 At the heart of the Child Themer Plugin is its ability to create, and even clone, custom Child Themes with a few form field fill-ins and button clicks. Just activate a compatible theme framework, fill in the form, and click a button to have your Child Theme created right inside your Appearance > Themes area, ready for activation.
A Walkthrough of The Child Themer Plugin