You don't have to be a developer to create a professional website.
Establishing a successful presence on the Web means creating a site that appeals to both search engines and your customers. But designing and building your own website can be challenging, especially if you don't know anything about coding.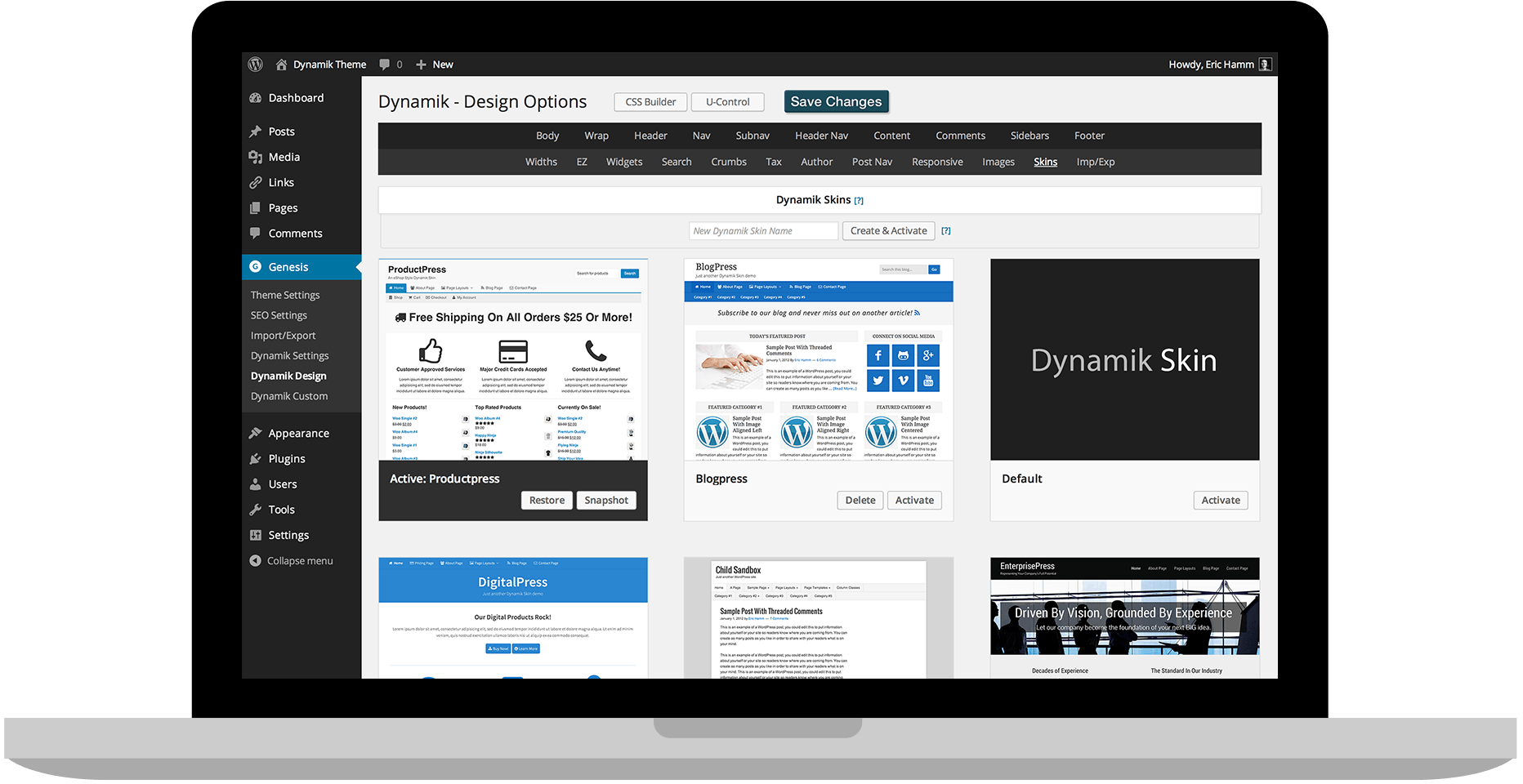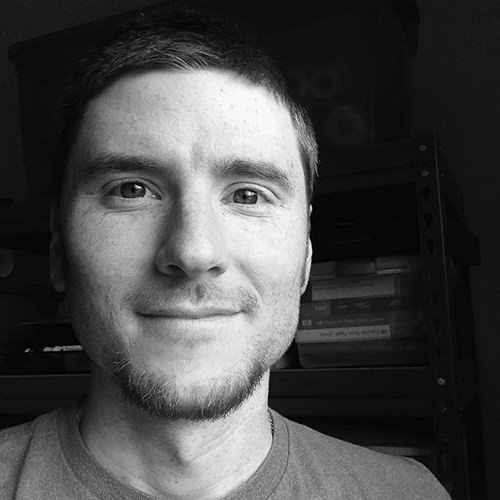 Hi, I'm Eric Hamm and Cobalt Apps is my baby.
From the start of my business getting online, I had a problem...
I had no control over my website. To gain that control, I had to teach myself to code.
WordPress, CSS, HTML, PHP, JQUERY, etc... in order to build 1. Frugal Theme (2009), 2. Catalyst Theme (2011), both of which were earlier iterations of my solution for you today.
As a result of my journey to take control of my online presence using the powerful WordPress platform as my foundation, I now have a highly refined and super flexible tool to offer you that comes in two flavors (Theme & Plugin), all built on top of the industry standard Genesis Framework.
Since 2009 I have been working with our amazing and highly active community of members to refine and enhance these tools for the greatest benefit to both myself, my team and my community.
With my Dynamik Website Builder theme for Genesis or my Genesis Extender Plugin, you can design a knockout website without having to learn a single line of code.
Child Themes and Skins Provide A Professional Starting Point
If you'd prefer not to start from scratch, but still want the high level of no-coding control found with my products, then Child Theme's and Skins provide the necessary bridge to quick-n-easy WordPress web design. With my Dynamik Website Builder Child Theme you can control almost every aspect of your design with little to no coding required. Match that up with a professionally designed Dynamik Skin and you're mere minutes away from a highly refined website that's still fully customizable for the non-coder. For those who want to take advantage of some of the many excellent pre-customized Genesis Child Themes while harnessing much of the power of Dynamik, you can do so with my Genesis Extender Plugin.
For the do-it-yourselfers out there who want total control, a blank canvas and a completely unique-to-you design, you've come to the right place!
Dynamik Website Builder and Genesis Extender have DIY DNA.
In the same way that you can go from nothing to a professional design in minutes using pre-customized Child Theme's and Skins, my products are first and foremost a do-it-yourselfer's dream when it comes to providing you with the necessary tools to take full control over your WordPress web design destiny. Activate Dynamik Website Builder and start tweaking away at its default design or activate the Sample Genesis Child Theme and my Genesis Extender Plugin and start making it your own. Either way you'll end up with something that's the complete opposite of a cookie cutter look that is so commonly found on the Internet. What you'll end up with is your own personality projected onto the pages of your online presence.
Use my powerful point-and-click controls to: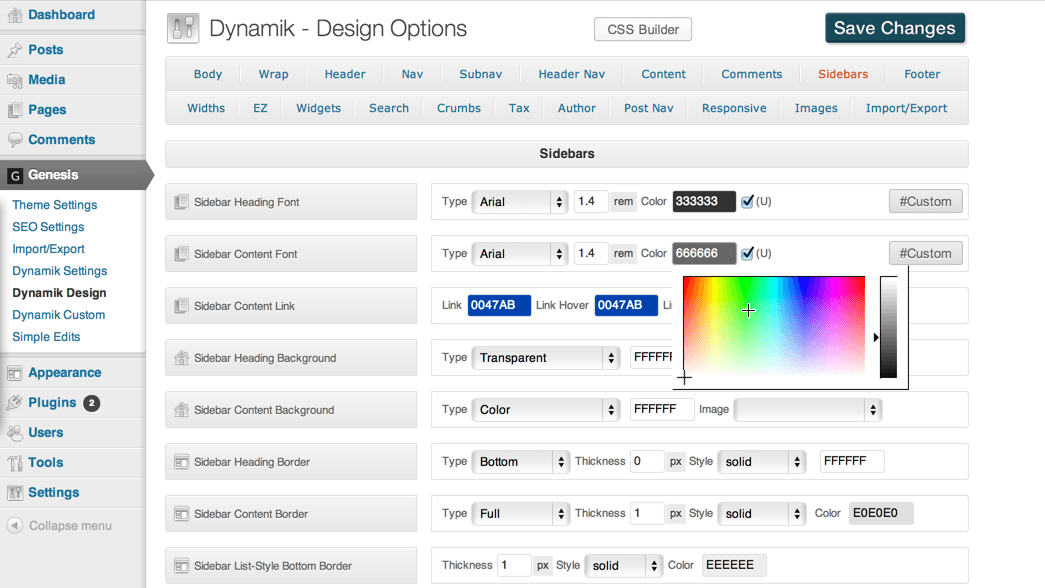 Customize the style and layout of your website to your specifications, and update it on the fly.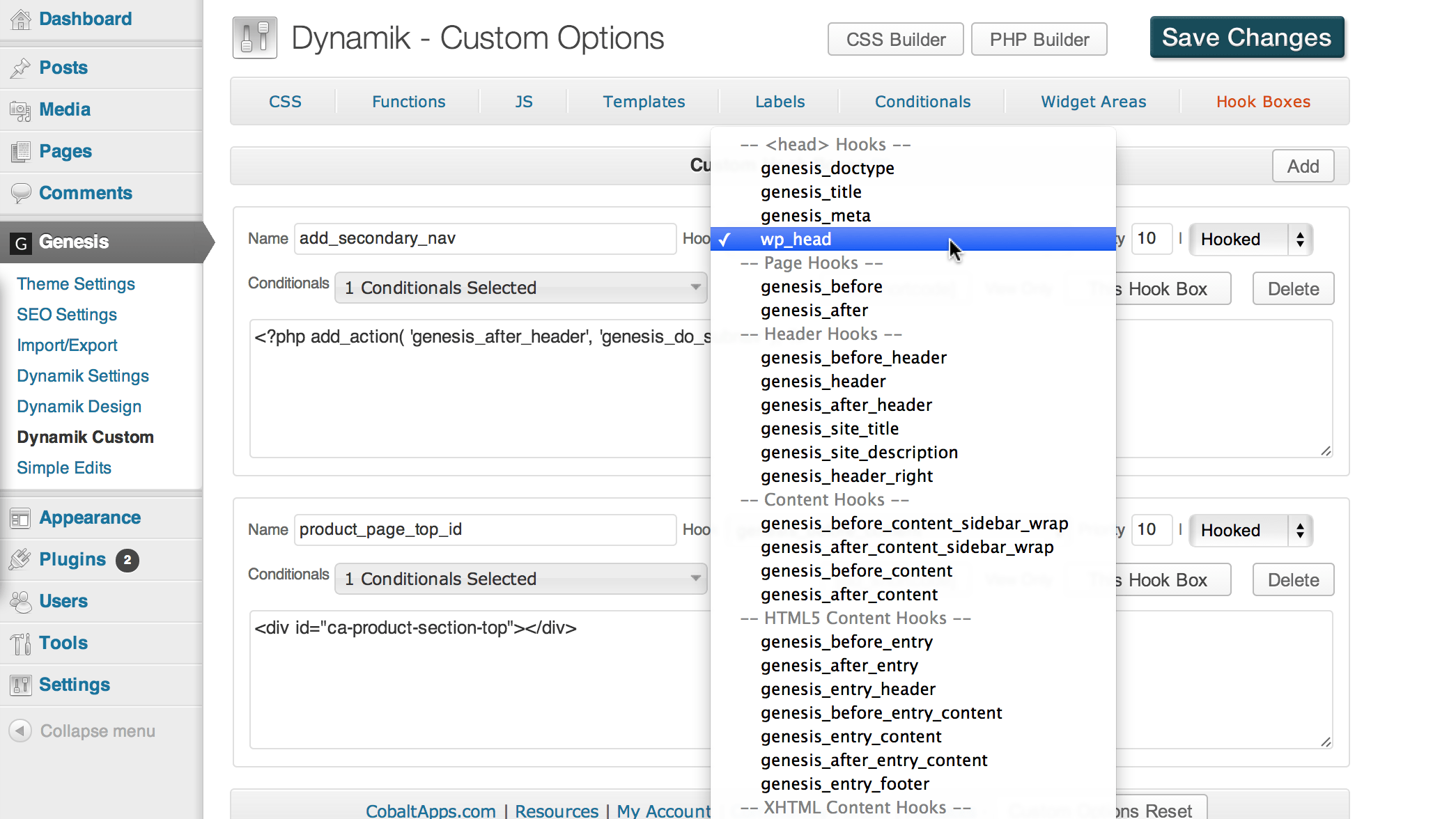 Place the elements of your website—from WordPress widgets to media files to snippets of code—wherever you want, whenever you want.
Make changes on the front end of your website in real time; tweak and save without having to switch between your active site and the back end or dashboard.
You don't have to settle for just any out-of-the-box theme, or go broke paying a professional developer. Dynamik Website Builder and the Genesis Extender plugin put control of your website where it belongs—in your hands.
Because you don't have the desire nor time to become a programmer.
Who Are
My Products
Designed For?
Since so many users in our community benefit from my products, it's not easy to touch on all the ways they do. But some of them are:
Do-It-Yourself web designers needing fast, consistent results regardless of skill level, from no code to total code mastery.
Non-technical users needing a way to leap-frog over the learning curve to get exactly the design they want.
Web designers, who create quality, custom designs for their clients, needing to increase delivery speed and responsiveness to change and decrease complexity and defects.
Marketers, bloggers, and content creators needing to focus more on unique branding, attractive design, and compelling content and less on the friction of technical details.
Small businesses needing the full value of persuasive brochure sites and connecting with their customers in a professional manner without breaking the budget.
Everyone who enjoys quickly and easily building a beautiful website on the two industry standards: WordPress and the Genesis Framework.
What Are
Cobalt Apps
Members Saying?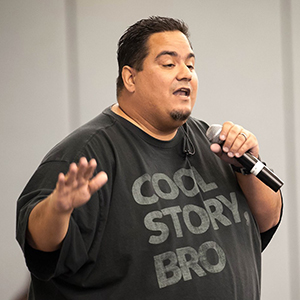 "Genesis is an incredibly powerful theme framework for WordPress websites. But making tweaks to the design often requires some coding or writing some CSS. That's why I highly recommend Dynamik for everyday users. It gives them an ability to change the look, feel, and fonts of their site without any coding at all. It's easy to learn and easy to use. That's why I also use it on my own site." ~ Chris Lema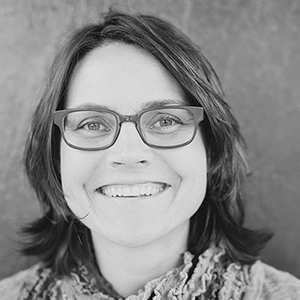 "Dynamik is a powerful theme builder that gives you complete control over your site customizations without having to be a professional developer. From basic color and font stylings to advanced features like custom templates and code add-ins, you can create endless variations with this one theme.
If you're already settled into a theme you like, but want some of the bells and whistles of Dynamik,the Genesis Extender Plugin is the way to go. It's a great tool for "do it yourself" types - folks not afraid to get their hands dirty in the code and wanting to learn more. Use it with any theme running on the Genesis Framework and make adding custom CSS, custom functions, or custom hooks a snap - all without ever editing your theme files! It's an non-intimidating approach to theme customization that will help grow your understanding of the Genesis Framework." ~ Carrie Dils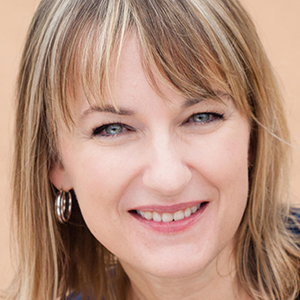 "Dynamik Website Builder is my favorite tool to recommend to people who want easy-to-use design controls to help them put together a custom website.
It's built on the rock-solid Genesis Framework, so you'll always know your site is sitting on a strong foundation.
On top of that, Eric and team provide excellent customer service, so your business will be in good hands!" ~ Pamela Wilson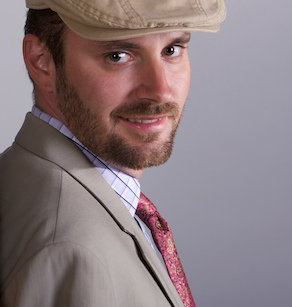 "I am a front-end web developer, and run my own web Development business. I had always built custom wordpress sub-themes from existing themes.
Then I discovered Cobalt Apps products last summer with Catalyst, on a recommendation from a friend. I was amazed, it was the best framework I had ever used. Being able to edit the code of a site easily from the backend, without actually touching any theme files is just incredible. Making custom hooks from the backend is something I just can't live without now, I felt like it combined the best of both WordPress and Drupal into one awesome package.
Next they came out with the Dynamik Website Builder for Genesis (which makes Genesis the best framework I've ever used), at first I really didn't see the benefit. However shortly after that Genesis released its Scheme.org implementation and I finally realized that Genesis had built in Author tag functionality. All this adds up to some incredible out of the box SEO benefits for any website you built, stuff that would take hours of time to set up before.
One more thing that I find incredible is that you can then export your settings as a custom Genesis sub-theme, which makes it possible to resell themes you create, if you want to. I have a client that has over 100 websites, so I created a couple of custom themes for them to use on different types of sites, now all they have to do is load a theme and their sites look exactly how they want them to.
Now I whole heartedly recommend this product to any Wordpress developer that I know, I frankly feel like this is the best kept WordPress secret. If everyone knew how good this product is, they would use it on every site that they make." ~ Andrew Obrigewitsch
7ads6x98y
cobalt apps presented by our respectable sponsors team store of
buy adipex
best pharma store.